What is
AFRICAN SWINE FEVER?
HIGHLY CONTAGIOUS AND LETHAL
African swine fever (ASF) poses no risk to humans, but is highly contagious and lethal to animals.
It is caused by a double-stranded DNA virus that belongs to the Asfarviridae family. It can cause billions of dollars in damages!
Symptoms and mortality vary

, but in its acute form the following is to be detected:
MORTALITY CAN OCCUR BETWEEN
6 AND 20 DAYS AFTER CONTAGION
Even in its less acute form, the disease generates a minimum mortality rate of 30% on the herd.
Loss rates reach 100% on certain breeding systems. Animals that survive are carriers of the disease, whether farmed or wild.
It is a disease that must be notified to national and international animal health control bodies.
There is no vaccine or treatment for African Swine Fever
AFRICAN SWINE FEVER
IN THE WORLD
The map shows confirmed ASF hotspots between
January/2020 and August/2021.
Source: OIE World Animal Health Information System
How does the disease spread?
By oral/nasal secretions, blood, in carcasses and giblets of animals already slaughtered, in feces and urine, in the soil where the contaminated carcass was kept, through insects and hematophagous ticks
By objects that contain the organism, such as clothes, shoes, vehicles, knives, equipment and others; by foods such as sausages and other contaminated swine by-products, and even by grass or fresh vegetables
Avoid visits to farms by people who are not part of the production system!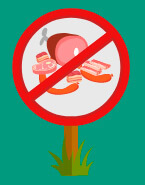 If traveling abroad, avoid visits to production facilities. And don't bring any meat products!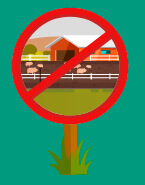 Do not receive visitors from countries with PSA outbreaks!
LEARN MORE: WHAT HAPPENS WITH THE INFECTED HERD
In countries where there are records, the rapid sanitary slaughter of all pigs is carried out; proper disposal of carcasses and thorough cleaning and disinfection of facilities; the designation of the infected area, with control of movement and transit of pigs; and a detailed epidemiological survey, with tracking of possible sources of infection and dissemination, in addition to surveillance of the infected area and the area of ​​occurrence.